An Investment Opportunity That Offers Attractive Risk Adjusted Returns
ZINC Income Fund specializes in business purpose fix and flip loans with the security of a perfected first lien position against the underlying collateral. The Fund's objective is to provide monthly cash distributions and protection of principal.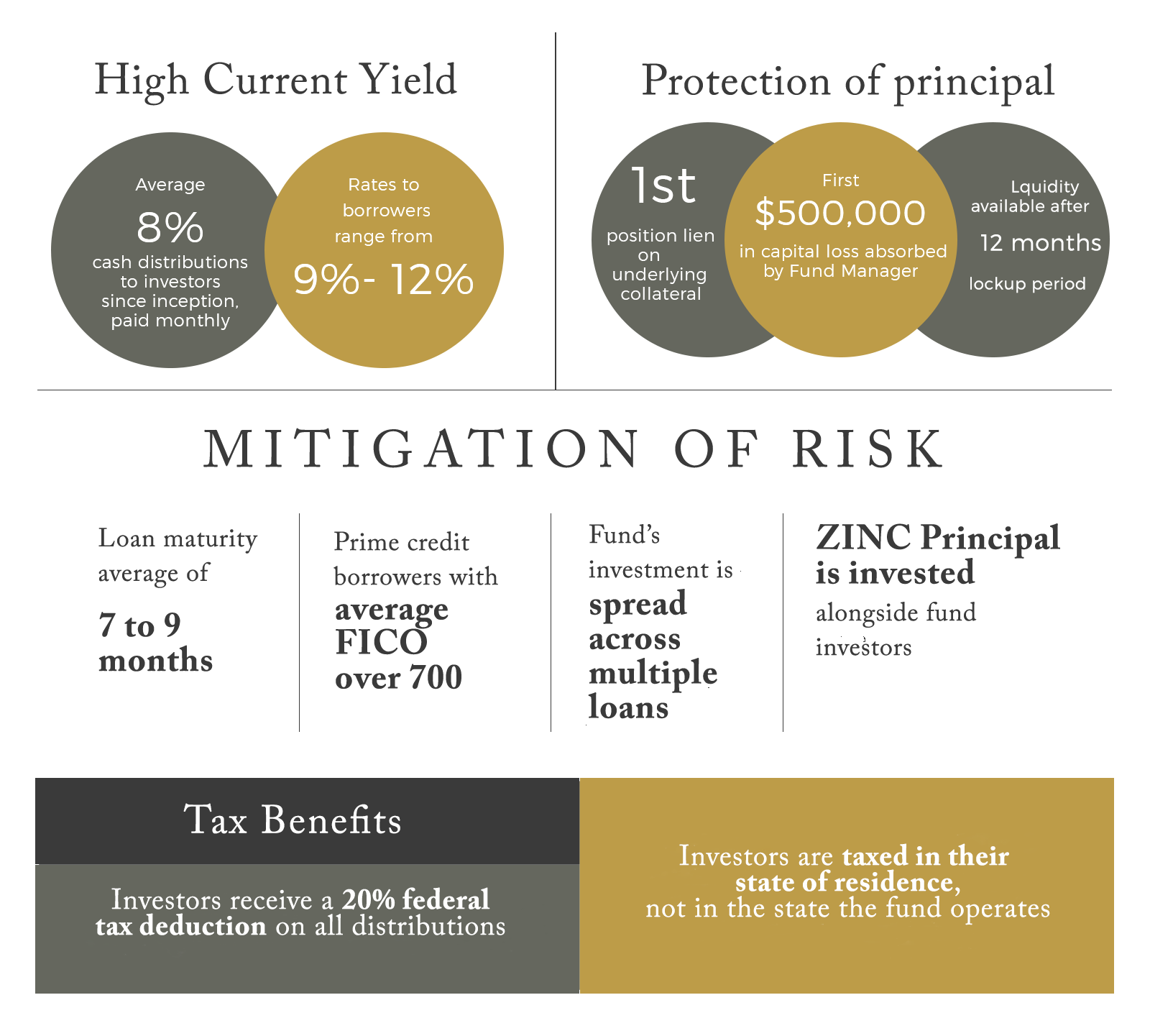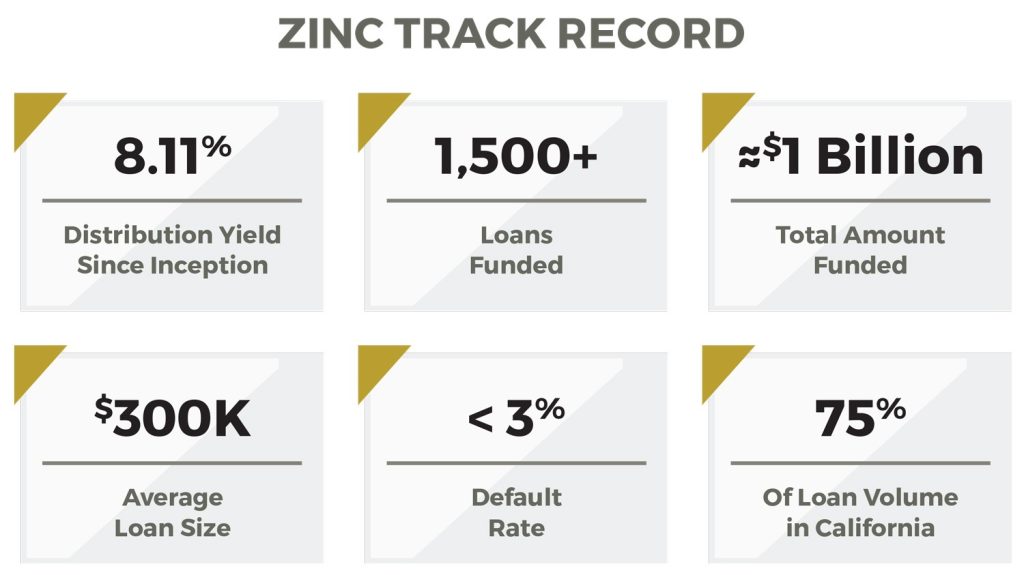 ZINC Invests With You
We invest alongside you; our company principal is invested in the very same product that you are considering, creating a true alignment of interest. Our team of experienced real estate professionals are focused on delivering consistent returns in a stable asset class.
To request the Fund's offering documents, complete the form below.